Matcha granola yoghurt is a scrumptious mixture of golden clusters of oats with rich and delicious yoghurt with fine matcha.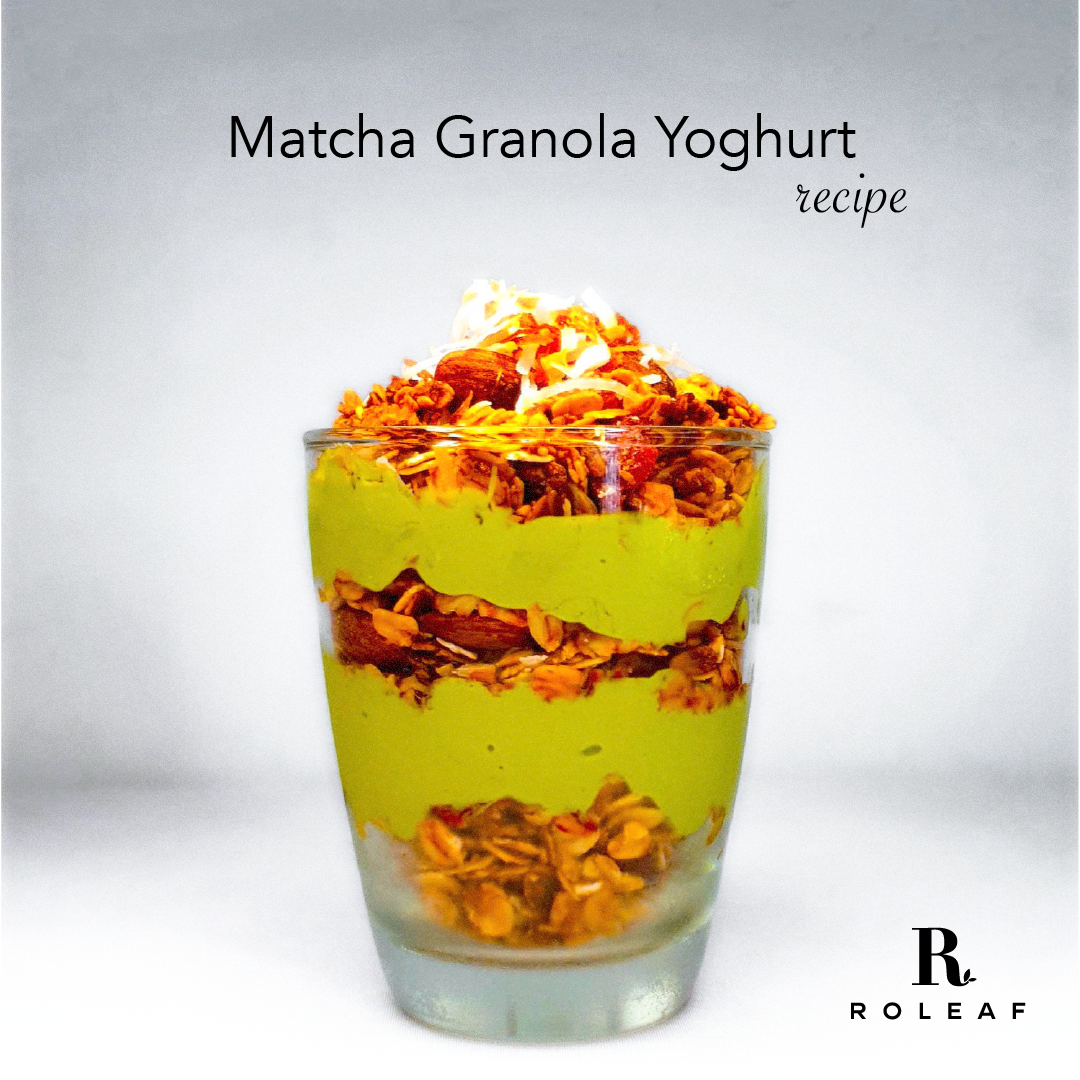 Good For:
Breakfast and as a mid-day snack
Matcha Granola Yoghurt Recipe
When we were writing our previous Matcha Granola Recipe (go check out if you haven't), we asked if there was another great way to eat granola? The versatility of granola gave us so many options. For instance, some likes it with yoghurt, some with milk and some just eat by the spoonful! After much thoughts, we came out with one of our favourite combinations here at Roleaf: Matcha Granola with Yoghurt. We hope you like this recipe as much as we do.
In brief, a simple and healthy snack to power you through the day!
1-2 tsp of Matcha
1/2 cup

of yoghurt/Greek yoghurt

1 tbsp

 of honey/maple syrup

1/2 cup

of granola
TIP: Use Greek yoghurt if you like a thicker consistency!
Step by Step Instructions
Step 1
Firstly, you should already have granola on hand! Otherwise, you can bake some using our Matcha Granola Recipe.
Step 2
Scoop half a cup of your favourite yoghurt into a bowl.
 Step 3
Mix 1-2 teaspoon of matcha and a tablespoon of honey with the yoghurt until well incorporated – producing a smooth consistency.
Step 4
Grab a cup or a bowl and start layering the granola with the matcha yoghurt.
Step 5
Top it off with your favourite condiments. We used toasted coconut flakes but you could also use fresh blueberries, strawberries, bananas, chocolate chips or anything that tickles your fancy.
So have you figured out your favourite granola combination? Share it with us!